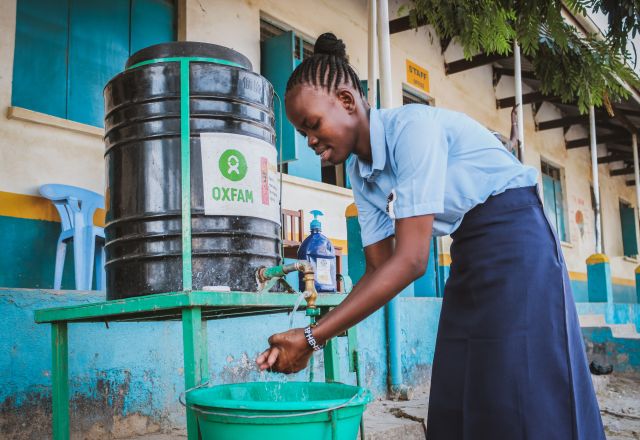 Oxfam Ireland
We are one of 21 Oxfam organisations working together in 86 countries.
Where We Work
We are one of 21 Oxfams working together in 86 countries across the world.

Each Oxfam affiliate has their own areas of activity, all contributing their strengths and expertise to achieve our shared goals.
Oxfam Ireland
As part of the Oxfam confederation, Oxfam Ireland delivers specific programmes in Africa and the Middle East – in the Democratic Republic of Congo, Malawi, the Occupied Palestinian Territory and Israel, Somalia and Somaliland, South Sudan, Uganda, Zimbabwe and Zambia.  
 
We also advocate and campaign at national and EU level for change that will tackle inequality, poverty and injustice across the world. 
 
Supported by people across the island of Ireland for more than six decades, we are an independent, secular and not-for-profit organisation. We have 46 shops across the island, offices in Belfast and Dublin, a warehouse in Dunmurry, Belfast and more than 1000 volunteers supporting our fight against poverty and inequality. 
Our Reach And Scale
Last year, across the global confederation, 15.6 million people benefitted directly from Oxfam's programmes. Almost half were women and girls.  
 
At Oxfam Ireland, we reached 12.2 million people directly and indirectly across our international programmes and influencing work at home and abroad.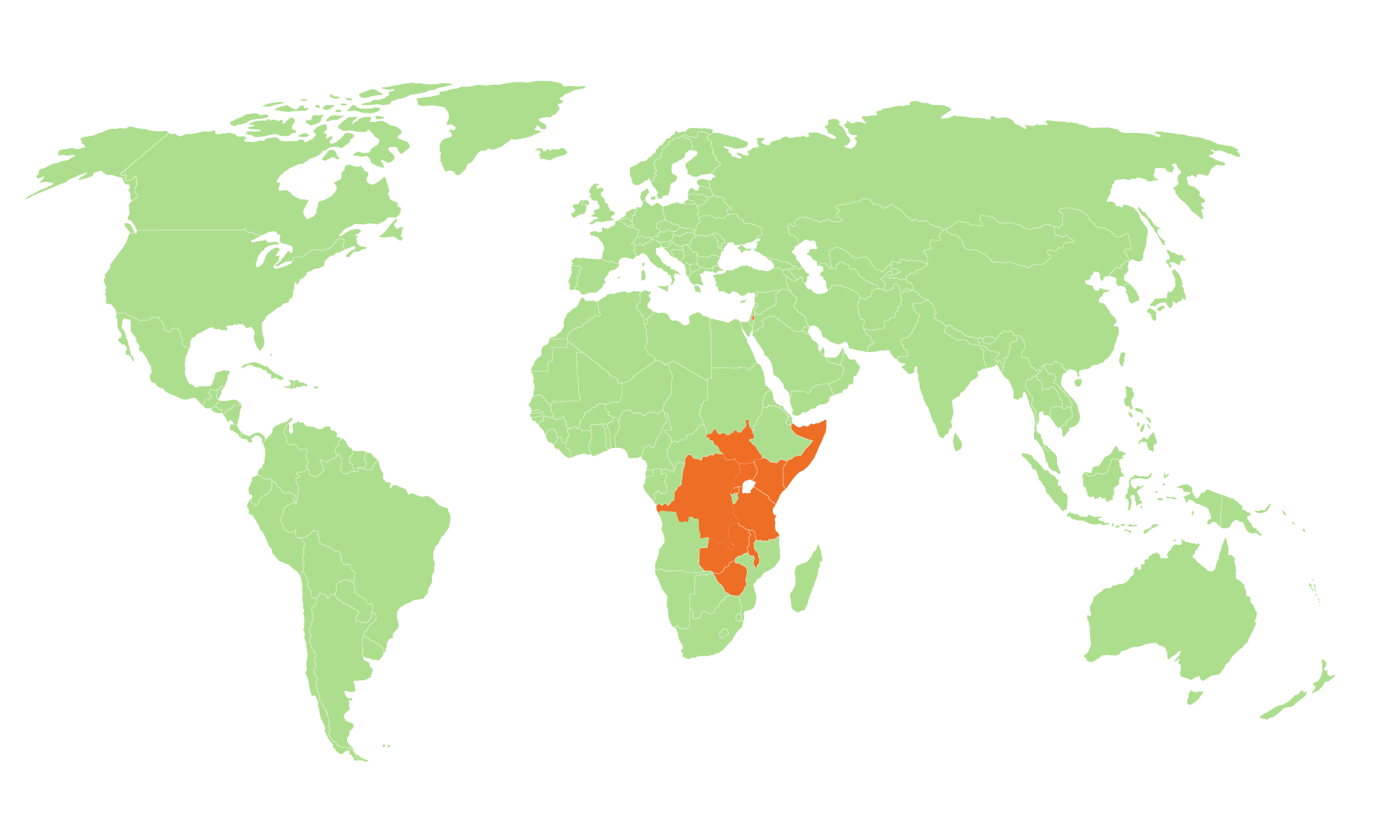 How We Work
We are working to ensure that our development, humanitarian and influencing programmes are locally-led and owned, meaning those most impacted are involved in all decision-making and delivery. We continually strive to work in meaningful partnership with the people and communities we support. To do this we are building a network of local and international partners, especially women- and youth-led organisations, across all of our development, humanitarian and influencing programmes.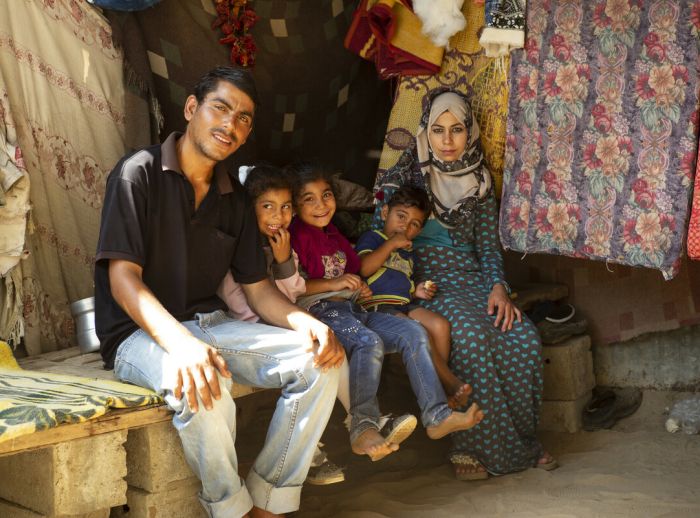 Eilaf and her husband Ahmed live with their three children in Beit Lahia in the Gaza Strip. They do not often have access to the municipal water, and even when they do, they prefer not to drink it due to contamination as it makes the children sick. Ahmed will go to fetch clean water but often it has run out or is switched off due to lack of electricity. Oxfam has constructed a desalination plant nearby and has identified Eilaf's family to receive this clean water in the future.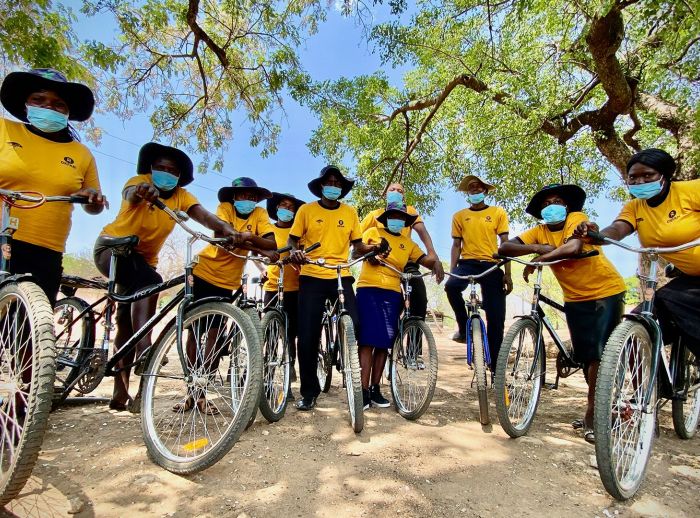 In Mberengwa, Zimbabwe, we worked with partners to strengthen community-based structures designed to support survivors of gender-based violence (GBV). As part of that, we provided bicycles so that community members managing referrals and responses relating to incidents of GBV could do so quickly and effectively. As a result, survivors became more confident that community services could provide the right support and we saw a improved take-up.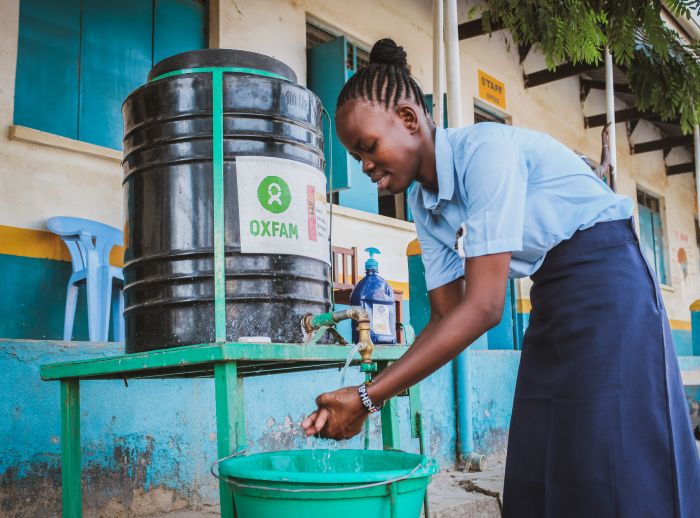 Lucia is happy to be back at school after lockdown – although a lot has changed. "Corona spoiled almost everything," she says. "Most of the girls around here got pregnant, others got married. I hope they will be able to go back to school anyway." Lucia is a graduate student in Oxfam's Education for Life programme in Juba, South Sudan.