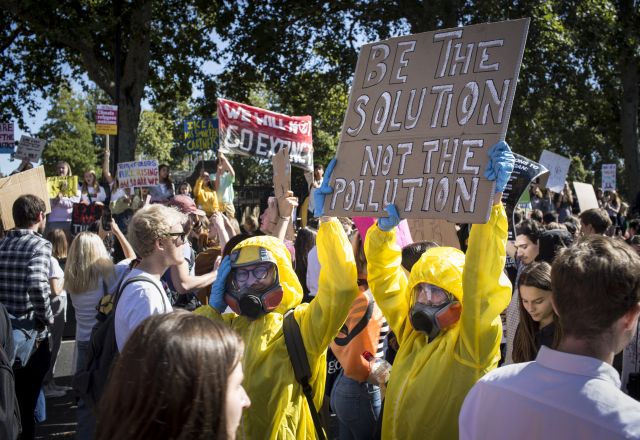 Policy Hub
Our policy work aims to tackle the inequalities perpetuating poverty and injustice.
Policy Hub
Oxfam Ireland's policy team aim to intervene in public discussions on the side of global justice and equality and to shape public policy based on our research and evidence-based analyses and policy proposals and the input of people with lived experience of the impacts of the policies on which we advocate.
We carry out research on various types of inequality including climate change, migration policy and tax policy. Our research projects focus on how an issue impacts the people who are living it and what we can do about it from Ireland.
We use this research to inform public discussion by holding events and writing blogs and media pieces directed at members of the public. The other use of our research is to inform politicians and policy makers with whom we discuss our findings and proposals.
We work to address the widening gap between the world's richest and poorest people that is tearing societies apart. Too many still toil in extreme poverty. In contrast, wealth is increasingly concentrated in the hands of a few, who can use it to capture disproportionate power to shape the future. The widening gap between the richest and poorest is damaging economies and pushing more people into poverty. There are practical ways to close the gap.
We work towards achieving a sustainable and feminist economy that is inclusive, promotes equality, protects the planet and ends poverty. An economy that builds social cohesion and promotes the economic empowerment of women and marginalised groups; that supports the rights of all workers, offers social protection and ensures that livelihoods and planetary resources can be sustained.
We work to ensure the that the private sector aligns its core business strategies and purpose with human rights principles through advocating for legislation requiring companies to respect human rights and the environment in their global value chains and operations.
We work to ensure that the systems and practices that drive the climate crisis are transformed while guaranteeing the rights of those most impacted. We advocate that Ireland contributes its fair share of climate finance to help poor countries adapt and mitigate climate change.
We work to ensure that our global food system is transformed to operate within planetary boundaries, enabling all people working within it to live with dignity, while producing adequate food that is distributed equitably.
We seek to transform power relations in the aid system, including shining a light on the disproportionate impact of humanitarian crises on women and girls due to discriminatory patriarchal power structures before, during and after they occur. While humanitarian responses must be operationally neutral and conflict sensitive, we work to prevent crises before they happen and transform the root causes of existing crisis through our humanitarian advocacy work.
We work to ensure Ireland and the EU fulfil their human rights obligations towards asylum-seeker, refugees and migrants by working with migrant led organisations and voices.
We work to increase awareness and understanding among the Irish public and policy makers about the impact of COVID 19 in the Global South and advocate for relevant policy responses, especially in
relation to ensuring global vaccine equity.
This is a new area of focus for us. We aim to ensure that Digital rights are respected and digital technology is accessible to all, surveillance free, and can be used safely without fear to claim and access rights from governmental, corporate and other duty bearers safely.