2 mins read time

Published:

5th December 2013
On the ground in the Philippines
Those left homeless by the devastating super typhoon Haiyan are being empowered to choose the best type of assistance for their families. 
Filipino communities are working with Oxfam to carry out vital repair work to their homes. Oxfam is helping the communities to feed their families and purchase essential items, enabling the individuals to focus on rebuilding their lives.
Oxfam humanitarian manager Colm Byrne (pictured below right) is on the ground in Brgy Baigad on the island of Bantayan where he can see first-hand how this approach is transforming communities.
Colm said: "What is different about this form of response is it gives people a choice to determine what sort of assistance they need because every family, every individual, has different needs and priorities. If we treat everyone as a homogenous group then everybody would get the same form of assistance. But the assistance Oxfam is providing recognises everyone's needs are different – just the same as families in Ireland."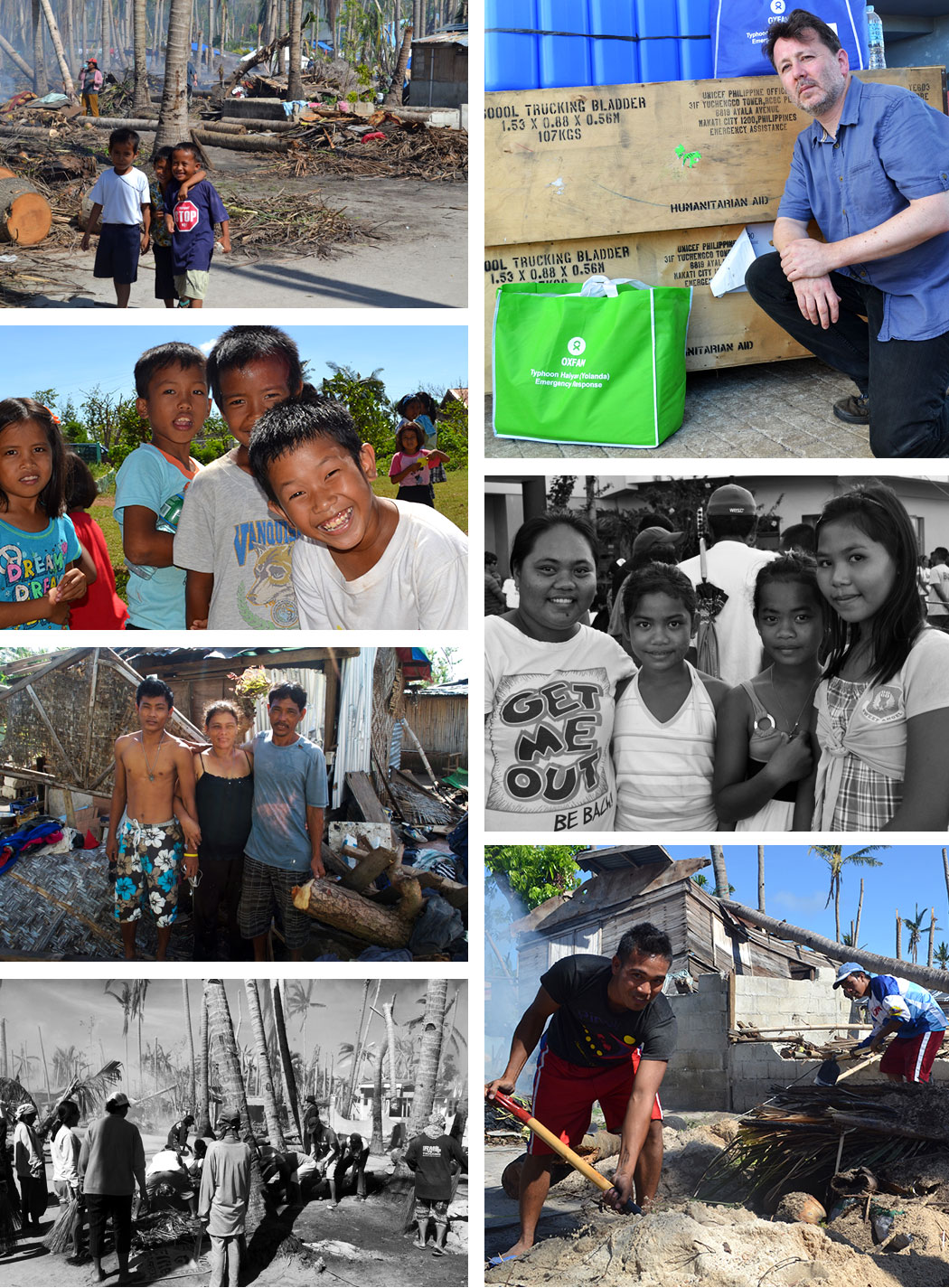 Photos: Sorcha Nic Mhathúna, Oxfam Ireland
Above right:
Oxfam Ireland Humanitarian Manager Colm Byrne with hygiene kits, water tanks and water bladders, just some of the ways Oxfam is supporting hard-hit families on Bantayan Island.

Jonalyn Batayola (25) with her two daughters and niece. She will use the voucher she received to buy nails and wood to rebuild her house.

Clearing the debris in Brgy Baigan on Bantayan island.
Above left:
Young children play amidst the debris in the village of Brgy Baigad.
School children at Mojon Elementary School on Bantayan Island.
Family members stand outside their damaged home on the island of Bantayan.
Community members in Brgy Baigad clear debris.
Latest figures show 5,680 people were killed when Haiyan – known locally as Yolanda – swept through the Philippines on November 8. More than 11 million people were affected with around four million of these losing their homes.
Related Blog Articles