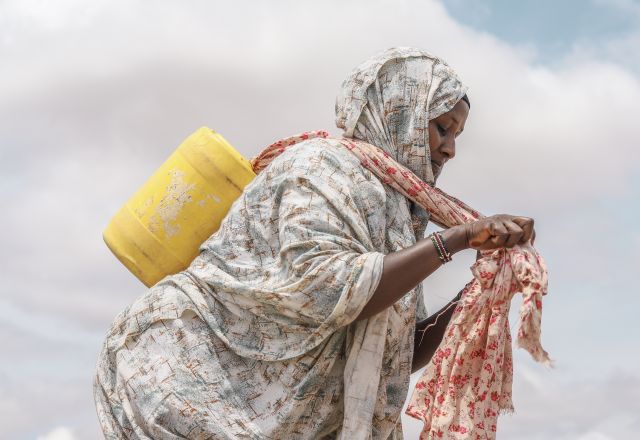 2 mins read time

Published:

25th August 2023
The climate crisis is a water crisis - and inequality is at its core
Half of the world's population are living in areas of extreme water
stress.
Temperatures are rising. As the world heats, more moisture in the air is leading to heavier storms and different patterns of rainfall. Our most essential resource is being threatened, and those who are least responsible for causing this crisis are suffering most.
Oxfam launched its "Water Dilemmas" report on climate and water. It shows that despite many areas experiencing more severe flooding, it is estimated that people will have even less access to safe drinking water in the future.
Our report shows findings from research on climate predictions for 2040 and 2050. These are just some figures from it.
86 million people will be forced to migrate.
124 million more people in East and Southern Africa will be at risk of mosquito-borne diseases such as malaria by 2030.
In Asia, diseases like malaria and dengue could rise by 183% by 2040.
It is estimated that over 11 million more people in 10 of the world's worst climate hotspots will go hungry by 2050 because of the climate crisis.
One in five boreholes Oxfam digs is either empty or unfit for human drinking. We now must dig deeper wells through hardened soil.
Less water means increased hunger, loss of livestock, increased spread of diseases and more people fleeing their homes due to disasters. Women and children are impacted most, as they are often responsible for collecting water for their families.
We are calling on governments to increase investment in sustainable water management and drastically reduce their emissions. A severe lack of investment by national governments and donors in water, sanitation and hygiene systems has furthered this crisis.
The cascading impacts of water insecurity in a heating world
Related Blog Articles