2 mins read time

Published:

26th April 2013
Have peace of mind at our donation locations
Q: What's big, green and likes eating clothes and books?
A: Our 243 donation banks!
You'll spot their funny slogans like "Put a sock in it. (And other clothes too)" or "I need romance. (And other books too)?".
But they do serious work, providing crucial stock for your local Oxfam shop and turning your unwanted items into life-changing funds for our work around the world. 
This week's excellent RTÉ Prime Time programme highlighted how some clothing donation banks are being targeted by criminal gangs. 
We want to let you know that we have no evidence whatsoever to suggest that our banks are being broken into. 
In fact, we identified this risk a few years and began replacing our existing banks with an extremely secure design.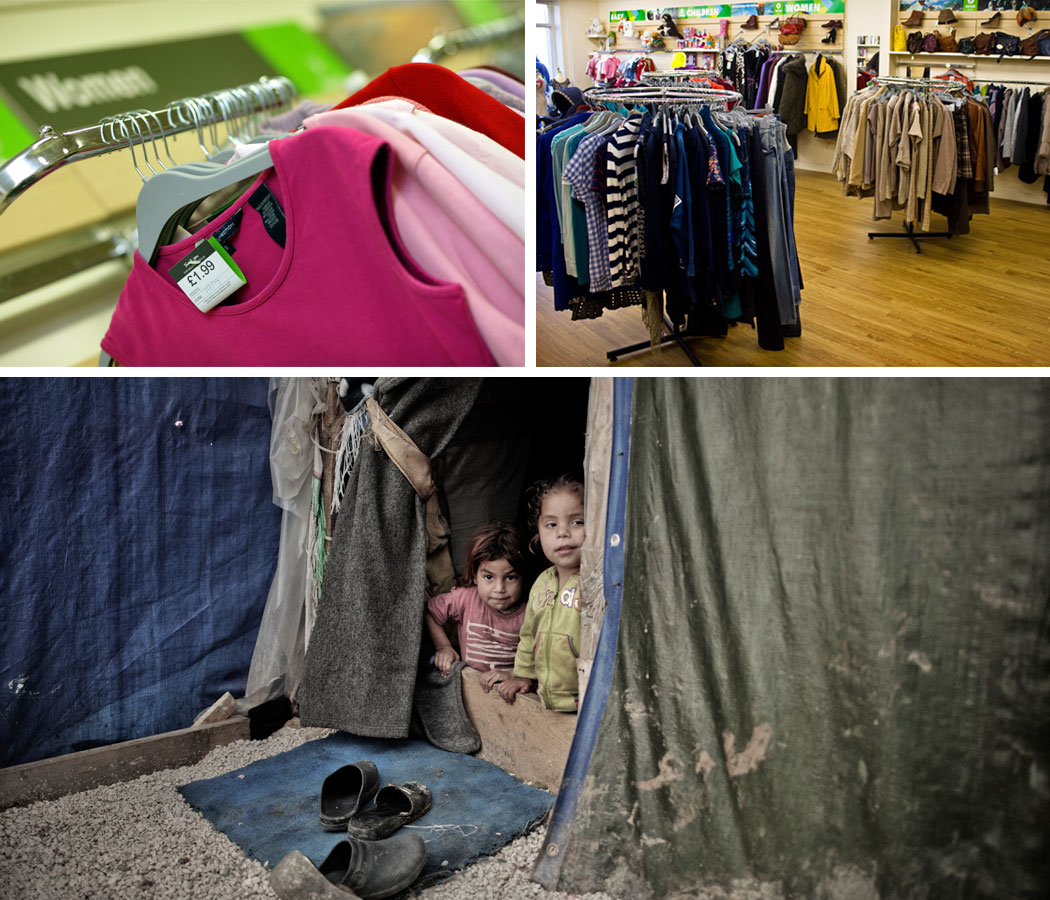 Top: Your donations are in safe hands with Oxfam. Bottom: Two little girls peeking from their tent which they share with three other families in the Bekaa Valley of Lebanon.  Their mother, Zaniah Ishmail fled from the violence in Syria and brought her children here to keep them safe. "We have been here 4 months. There were two very heavy clashes between the Free Syrian Army and the Regime and we were worried that we wouldn't have another chance to get out of our village again so we escaped." Photo: Simon Rawles / Oxfam.
Because we know the effort you go to in order to gather clothes and books and bring them to our banks, we conduct regular and rigorous checks to ensure you can have peace of mind that your donations will go where they're intended – the local Oxfam shop.
Your generous donations are collected by our team of uniformed drivers and branded vehicles who bring them directly to our nearest shop.
This supports our vital work, from helping refugees fleeing Syria to long-term development projects and campaigning that gives a voice to people affected by poverty and injustice.
We really need the things you don't. Please support our Make Space for Oxfam campaign and bring unwanted clothes and books to our donation banks and shops.
Related Blog Articles