3 mins read time

Published:

26th May 2017
The face of famine and hunger: 'I give them tea and water to fill their stomachs'
At a site for displaced people in Pulka, northeast Nigeria, families arrive daily seeking safety, shelter, food, and clean water. 
Numbers tell only part of the story. Behind the statistics lies the anguish of parents struggling to keep their families alive.
Across Africa and in parts of the southern Arabian Peninsula a massive hunger crisis is threatening the lives of 30 million people. Some of them in an area of South Sudan are already enduring famine conditions.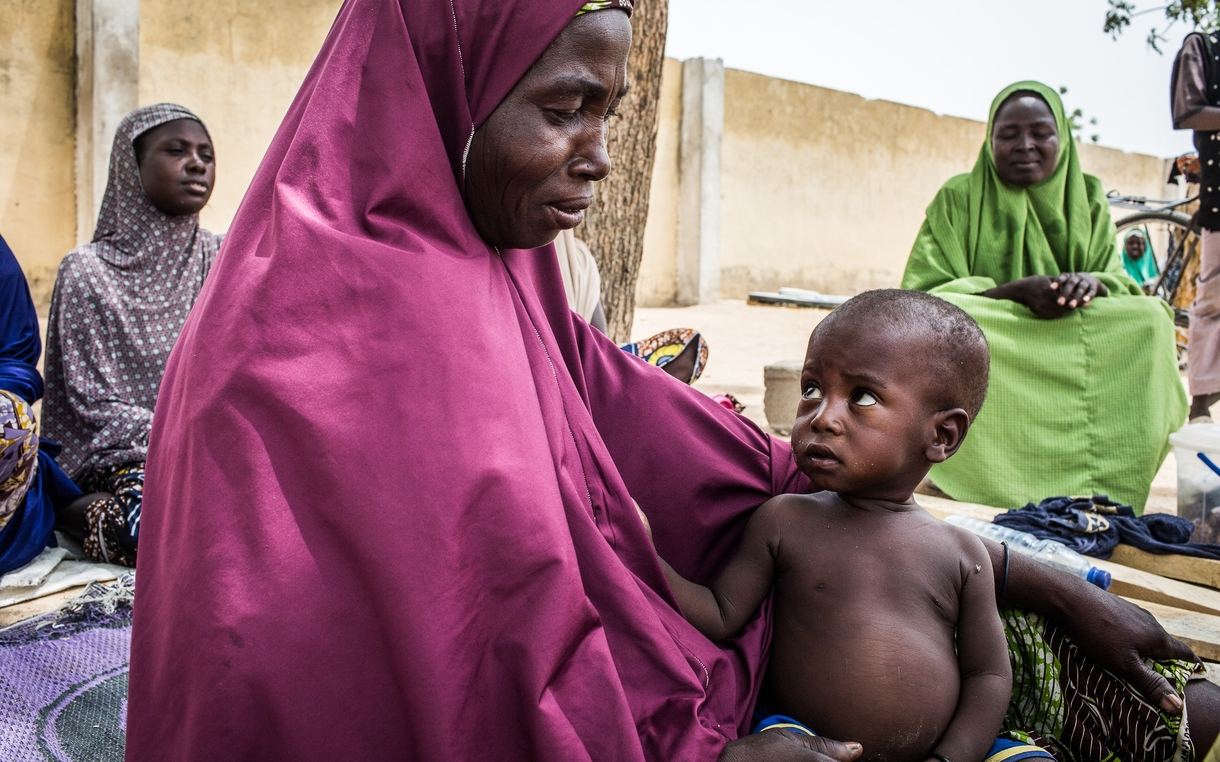 Photo: Tom Saater/Oxfam
The scale of this disaster is shocking. But numbers have a way of numbing us. They can be too massive to personalise—until you listen to the stark words of a father unable to earn enough to feed his family or hear the anguish of a mother too hungry herself to produce milk for her newborn. With stories, statistics hit home.
In the photo essay below, you'll meet some of the people struggling to survive the conflicts, drought, and terrible hunger crisis those events have triggered.
Fekri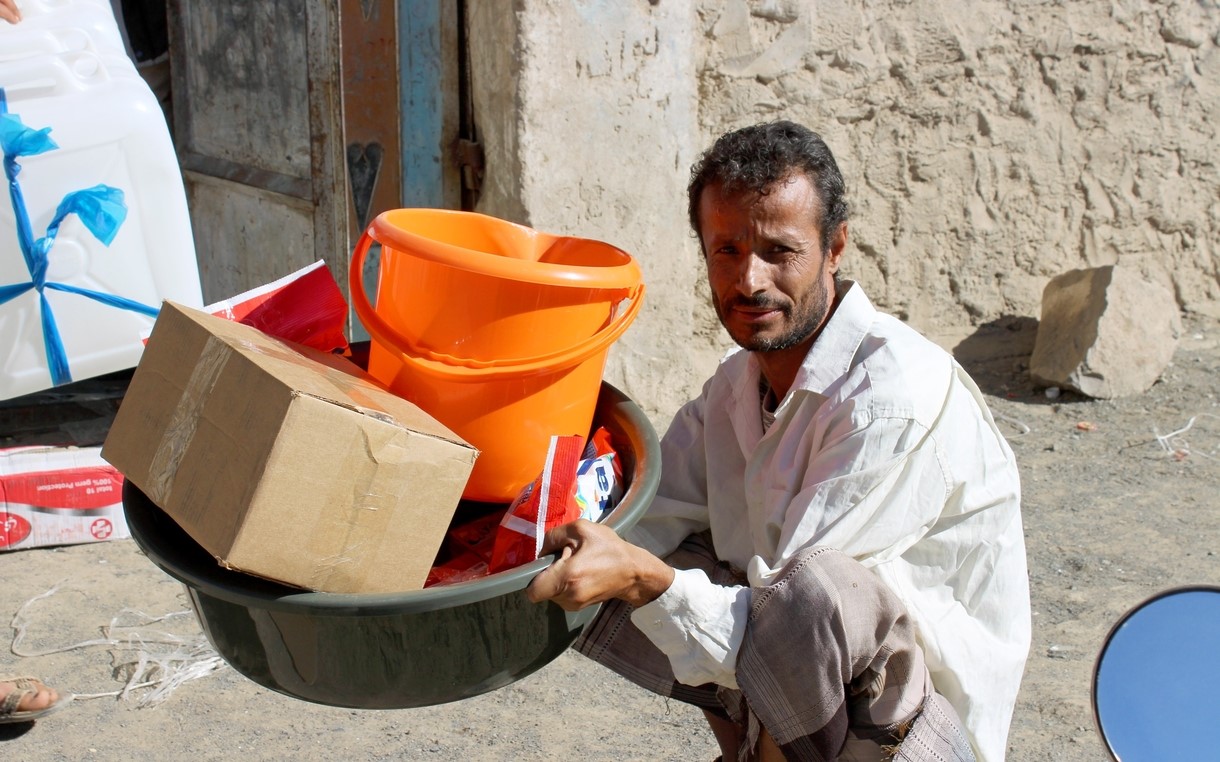 Photo: Omar Algunaid/Oxfam
Fekri, 40, pictured here with an Oxfam-supplied hygiene kit, is a father of four living in Al-Jalilah, Yemen. "Life is difficult these days," he says. "We cannot afford all the essential items. More than half of our money is spent on water." 
Ahmed and Dolah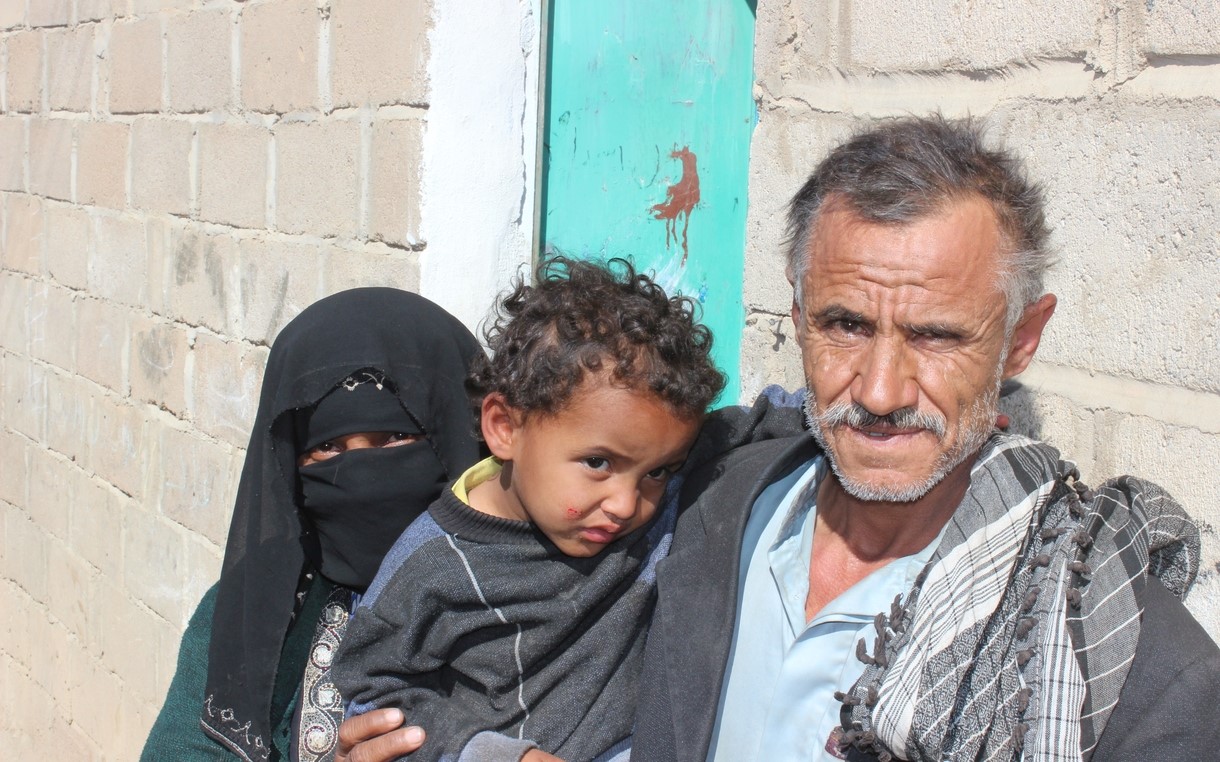 Photo: Moayed Al Shaibani/Oxfam
Ahmed, 45, and Dolah, 40, live in Khamer City, Yemen, with their eight children. Their sole source of income is Ahmed's cobbling, but most days, he returns from the market empty-handed. Dolah goes begging at the market, hoping to collect some money or bread for the children, but she's usually faced with verbal harassment. They hope that the war will end soon so that their children can sleep safely, free of hunger. 
Majok
Photo: Bruno Bierrenbach Feder
Majok is waiting to register for a World Food Programme distribution later in the month. He is one of hundreds of people moving from the islands to the mainland in Nyal, South Sudan, in search of food and safety. Younger family members had to help carry him during the one-and-a-half-hour trek through the swamps to make sure he was physically present for registration. 
Deqa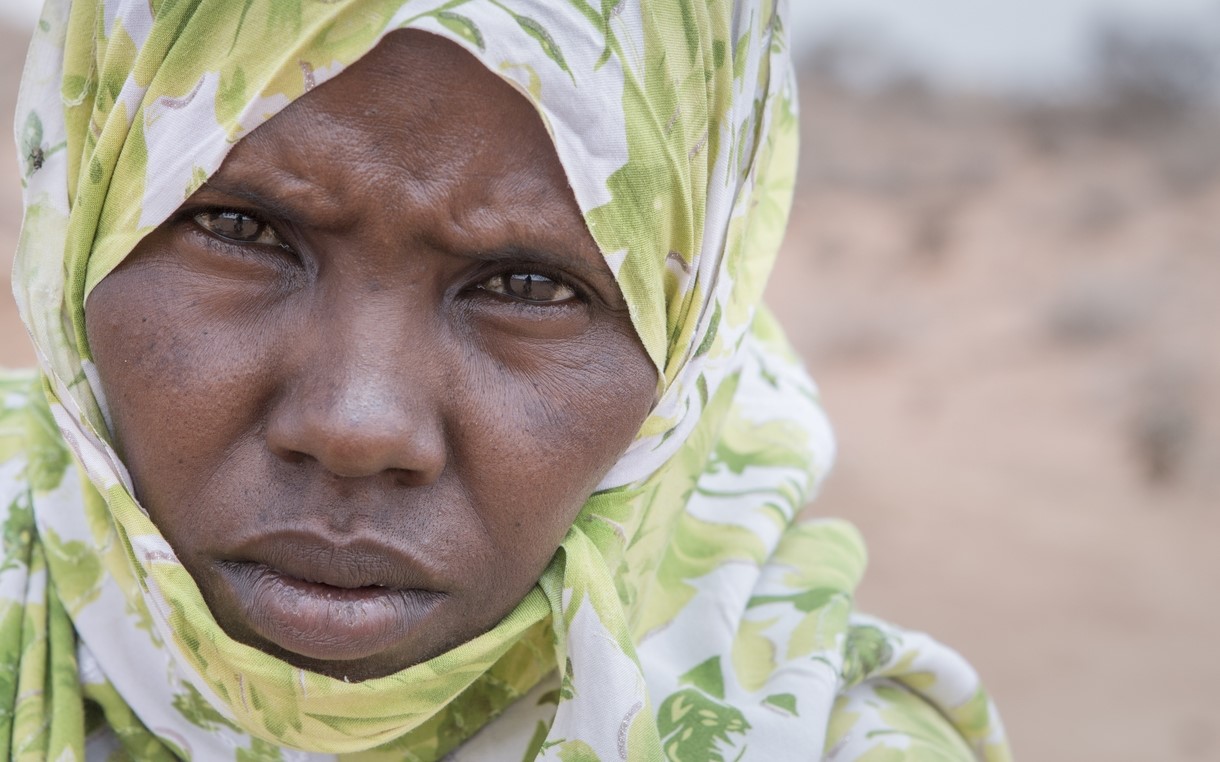 Photo: Petterik Wiggers/Oxfam
Eighteen days before this photo of Deqa was taken in Somaliland in northern Somalia, she gave birth to her sixth child, a son who has been experiencing stomach troubles. At the moment, Daqa, who is 26, is on her own: Her husband is away tending to a goat and the single camel they have left from their herd of 200. "We eat once a day—only rice," she said. It's not nearly enough to meet the needs of her growing children. "I give them tea and water to fill their stomachs," Deqa added.
Adan
Photo:Petterik Wiggers/Oxfam
"Water is our main worry," said Adan, a 58-year-old herder who has resettled in the Garadag district of Somaliland in northern Somalia with his five children. The family has moved many times in the past six months in a constant search for water. "We came here because we wanted to be closer to a water point, but the women have just got back and the water they collected is so hard and salty that we cannot even use it to dissolve milk powder. We cannot give milk to our children," he said.
Yana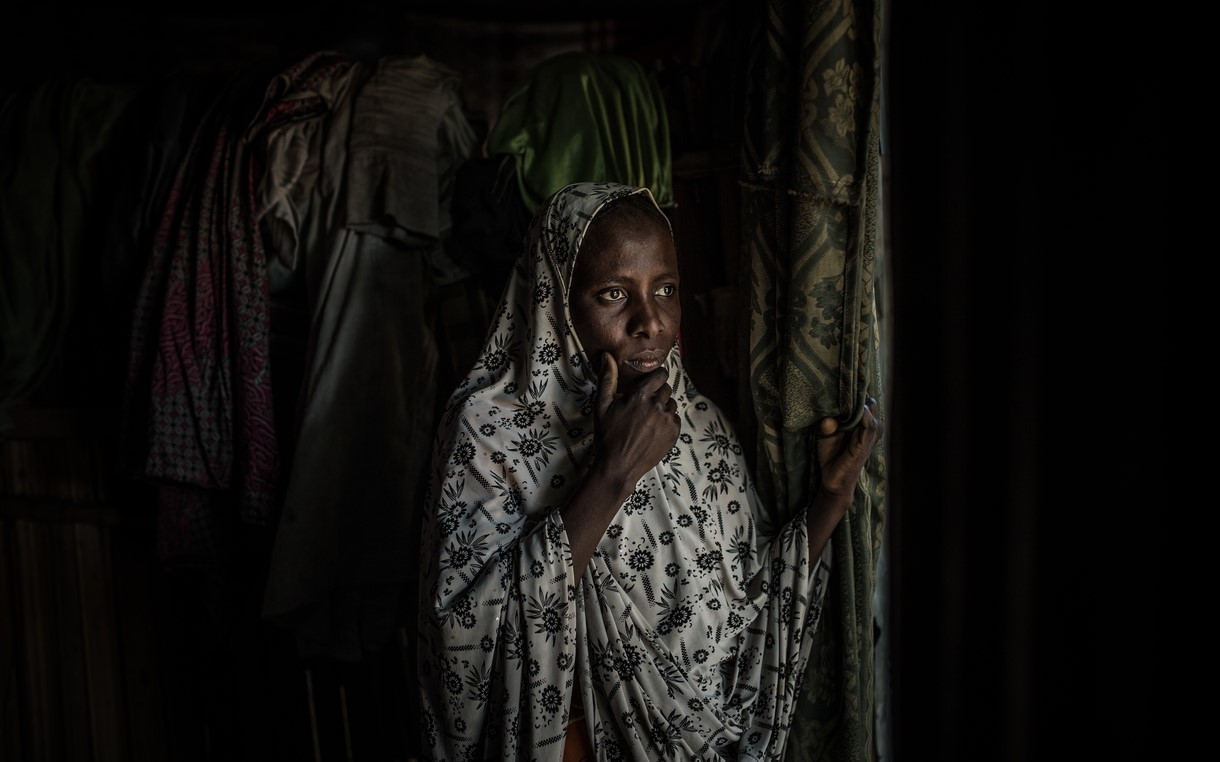 Photo: Pablo Tosco/Oxfam
When Boko Haram attacked her village in Nigeria during a wedding—taking the bride and other women—Yana, 27, fled with her four children. She now lives in the Kawar Mali ward in Maidiguiri, once the epicentre of the Boko Haram insurgency before the army expelled the group. Today, thousands of people displaced by the violence have found refuge in the area.
Related Blog Articles