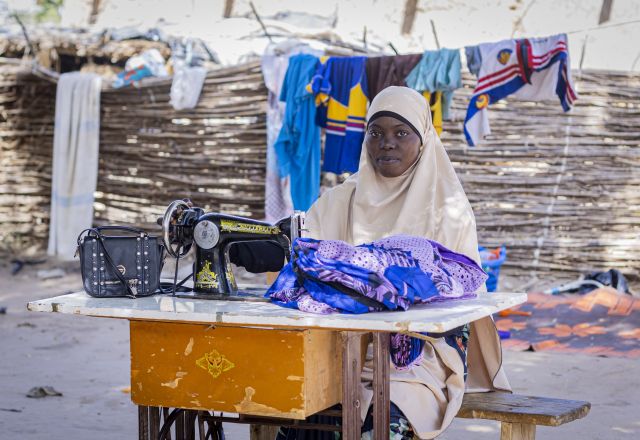 2 mins read time

Published:

19th September 2023
Repair- give your clothes a second chance!
If we were to nearly double the number of times a garment is worn, greenhouse gas emissions would be 44% lower.
Fast fashion had led to a throwaway mindset. If the zip is broken on a pair of jeans, or if there is a tear in that summer dress you love, many people's first instinct is to throw it out.
Why not repair?
The Environmental Protection Agency (EPA) 'Textiles: National attitudes and behaviours survey 2021' shows that a shortage of skills is an issue for those who want to repair their clothes. The survey found that;
• 47% of people would like to repair clothes but don't have the skills to do it, with younger age groups being particularly interested,
• 43% of people repaired clothing in the past 12 months, for example, replacing a zip, darning or patching a hole.
Donating and shopping in charity shops is a great way of contributing to the circular economy. But when you repair your clothes, you get the chance to be creative, learn skills and keep wearing a garment that you love.
We want people to give their clothes a second chance. September is upon us, and whether you're in school or not, that familiar back to school feeling is in the air. Why not take advantage of it and take on the challenge of learning something new?
Sites like repairwhatyouwear are a great resource if you want to learn the basics. It has videos detailing how to repair a zip on a pair of jeans, or a hole in a knitted jumper, or any other repair you could imagine.
If you're feeling more ambitious and would like to learn more about actually making clothes, there are courses available all over the country. Schools within the National Association of Community Education Directors (NACED) Adult Education network offer evening classes in sewing, dressmaking and fashion design. They cater for beginners and improvers. A list can be found at https://www.adulteducationireland.ie/sewing.html.
Related Blog Articles