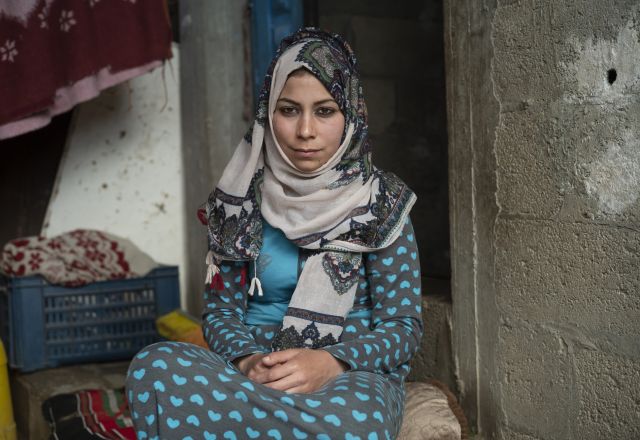 I am forced to take water from the well as my conditions do not allow me to buy water.
Overcoming Water Scarcity
Eilaf's Struggle for Clean Water in Beit Lahia, OPT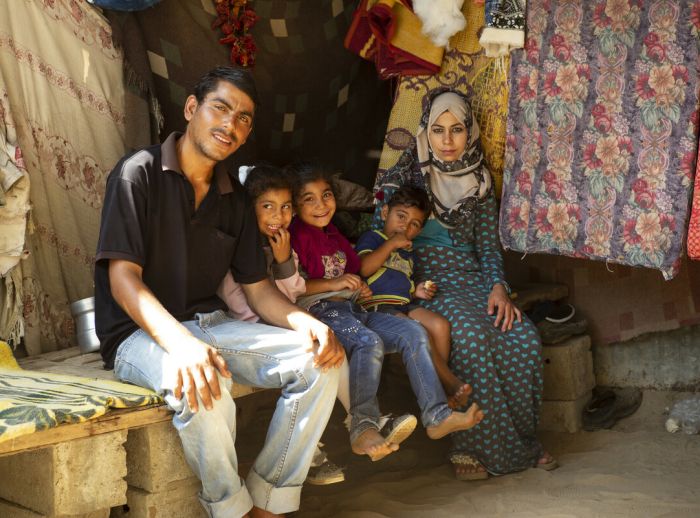 Access to clean water is a fundamental human right, yet for many families in Beit Lahia, Occupied Palestinian Territory (OPT), it remains an ongoing struggle.
Eilaf and her husband Ahmed, along with their three children, face significant challenges in obtaining safe drinking water. However, thanks to the intervention of Oxfam, a desalination plant has been constructed nearby, offering hope for a better future. 
Living with Inadequate Water Supply
In Beit Lahia, municipal water access is sporadic, leaving families like Eilaf's with limited options.
The water often contains high levels of salination and potential sewage contamination, making it unsafe for consumption. As a result, Eilaf's family prefers not to drink municipal water. Ahmed takes his donkey and cart several times a week to fetch clean water from a wealthy businessman, but this supply is often unreliable. Water shortages and electricity cuts frequently leave the family with no choice but to consume contaminated water, causing illness, particularly among the children.
Health Implications of Contaminated Water
The consequences of consuming contaminated water have taken a toll on Eilaf's children's health. Stomach aches, vomiting, and other waterborne illnesses have become all too common in their lives. Doctors have confirmed that the poor quality of water is the primary cause of their health problems. Eilaf, desperate for a change, dreams of having access to clean water that will significantly improve her children's well-being. However, financial constraints make it impossible for her to afford alternative water sources.
Oxfam's Desalination Plant and Relief Efforts
Recognising the dire need for clean water, Oxfam has constructed a desalination plant in the vicinity of Beit Lahia. Eilaf's family, among others in similar circumstances, has been identified to receive the clean water provided by Oxfam in the future. This initiative aims to alleviate the suffering caused by water scarcity and contamination. Oxfam's presence in the OPT and Israel dates back to the 1950s, and they have been actively supporting vulnerable communities in Gaza, East Jerusalem, and the West Bank for decades.
Addressing Hardships in the OPT
The Israeli occupation has severely impacted the lives of Palestinians in the OPT. Nearly a quarter of the population lives below the poverty line, facing limited opportunities for work and a safe, healthy life. Movement restrictions and separation from families have exacerbated the hardship experienced by millions of Palestinians. Oxfam's humanitarian and development work focuses on advocating for community rights, empowering marginalised groups, supporting farmers and fishermen, and providing emergency aid during crises.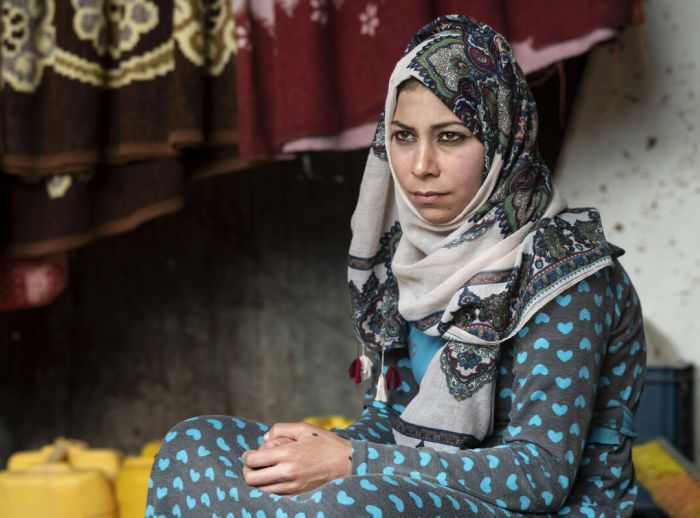 Access to clean water is essential for the well-being and dignity of every individual.
The difficulties faced by Eilaf's family in Beit Lahia, OPT, are representative of the broader water crisis affecting many Palestinian communities. However, Oxfam's intervention and the establishment of a desalination plant offer hope for a better future. By addressing water scarcity and contamination, Oxfam is actively working towards improving the lives of vulnerable populations in the OPT. Through ongoing efforts, organisations like Oxfam strive to fulfil the basic human rights of communities and build a more sustainable and equitable future.