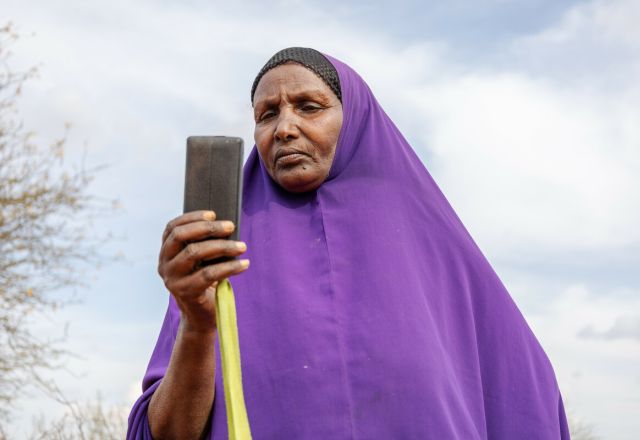 I have been receiving the cash for a while now…with the cash, I am able to buy groceries and feed my children.
Overcoming Crisis with Monthly Cash Transfer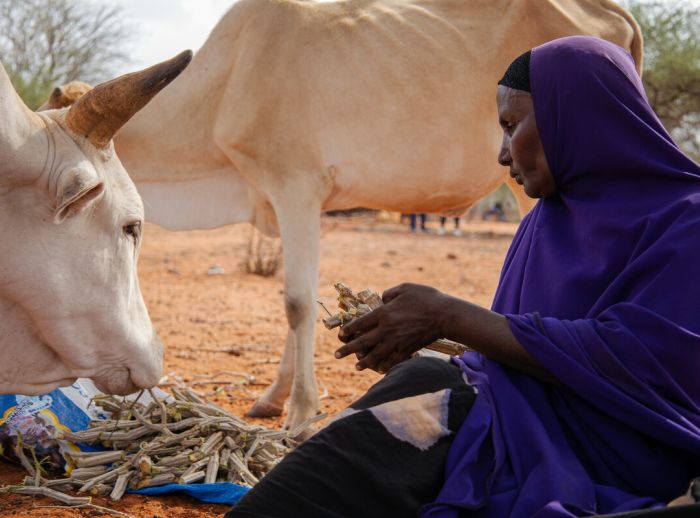 Ebla Hussein Ahmed feeding her only two cows left at her home in Elben, Wajir County Kenya. Drought has wiped away most of her animals. She uses part of her stipend to buy feeds for her animals. Because of drought, there are no grazing fields for livestock.
The Crisis is Getting Worse
The world is facing an escalating crisis, with millions of people on the brink of famine. Despite global efforts, world leaders have been unable to mitigate the devastating effects of this crisis. Communities are losing their means of sustenance, their homes, and tragically, their loved ones due to hunger. Amidst this turmoil, it is the women and girls who bear the brunt of the suffering.
Women and Girls
The worst affected as the crisis deepens, stories emerge that highlight the plight of women and girls who are disproportionately affected. Mothers are forced to skip meals to ensure their children have enough to eat, sacrificing their own well-being for the sake of their families. Young girls, unable to attend school, assume the role of caretakers for their families, stepping in while their parents tirelessly search for food. The future prospects of education and development are sacrificed in the face of survival.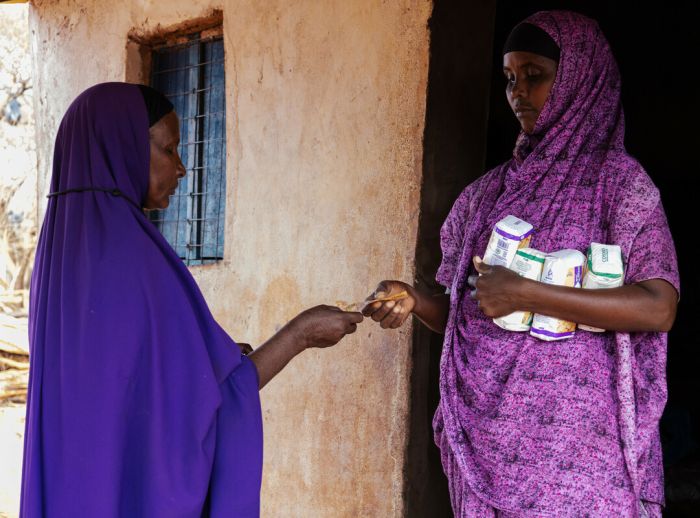 The Monthly Cash Transfer Program
In response to the dire situation, Oxfam and ECHO have initiated the Monthly Cash Transfer programme in Wajir County, Kenya. This program aims to provide direct financial assistance to individuals and families affected by the crisis. By digitally transferring money to their mobile phones, participants like Ebla have the freedom to decide how to allocate these funds according to their immediate needs.
Ebla's Resilience and Hope
Ebla, a beneficiary of the Monthly Cash Transfer program, represents the strength and resilience of those caught in the grip of hunger. With the financial support she receives, Ebla can purchase essential items such as food, medicine, and other necessities for her family. The program has empowered her to make decisions that prioritise their well-being and enables her to restore a sense of stability in her household.