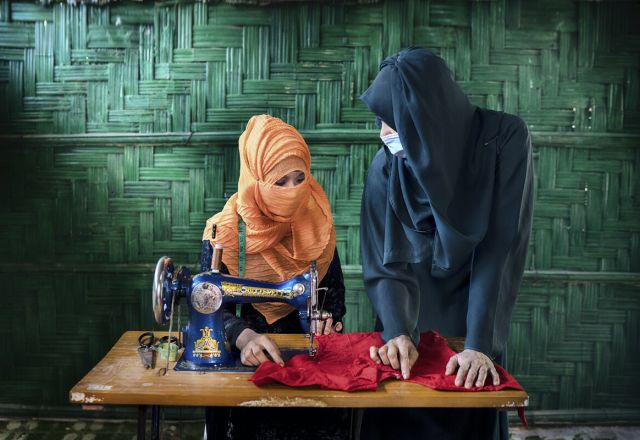 I could be one of these women
Empowering Rohingya Women
Equal Right to Refuge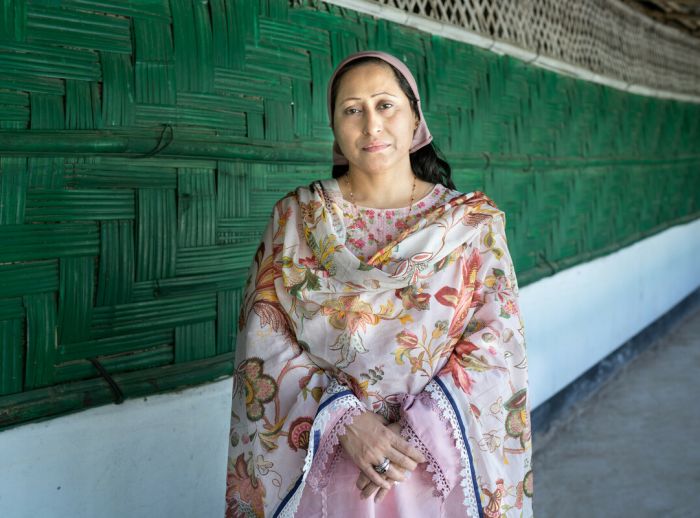 In the Rohingya refugee camps of Cox's Bazar, Bangladesh, where despair and oppression loom large, a glimmer of hope emerges through the tireless efforts of Razia Sultana and her organisation, the RW Welfare Society (RWWS).
As an advocate, activist, and researcher, Sultana is dedicated to empowering Rohingya women and offering them a chance at a better future. In this blog post, we explore the transformative work of Sultana and the RWWS in creating safe spaces, fostering resilience, and instilling a sense of empowerment among Rohingya women.
A Beacon of Support
The RWWS women's healing centre stands as a symbol of transformation within Camp 14. Funded by the Korean International Cooperation Agency and the Asian Dignity Initiative, this centre provides Rohingya women with a space to learn, heal, and connect. Women are taught essential skills, such as reading, writing, and crafting, enabling them to generate income and regain a sense of independence. They engage in trauma-recovery activities and gain knowledge about their rights, including awareness of human traffickers who prey on vulnerable populations like the Rohingya.
Empowering Local Communities
Beyond the refugee camps, the RWWS extends its reach to the host communities surrounding Balukhali camps. With support from Oxfam and UN Women, the organisation establishes women's centres that offer literacy classes, income-generating skills training (such as tailoring), counselling services, and education on women's rights. By empowering local women, the RWWS creates a network of support that strengthens both the host communities and the refugees.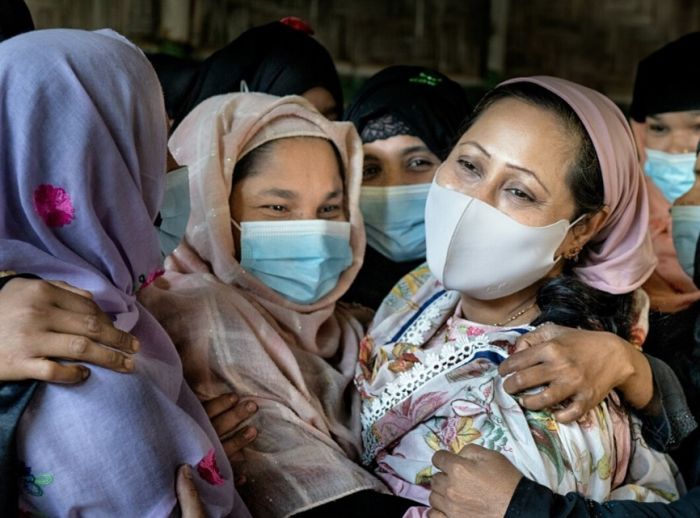 Building Resilience and Solidarity
Through RWWS programs, Rohingya women are finding their voices and growing more confident. They stand up for one another in the face of harassment, demonstrating powerful solidarity. By working collectively, they challenge societal norms that restrict women's roles and combat gender-based violence. This unity of purpose brings positive change not only to individual lives but also to the broader community.
Overcoming Challenges
Razia Sultana's advocacy for Rohingya women's rights has faced opposition, making her work a perilous endeavour. However, she persists, driven by her deep connection to the Rohingya community and her unwavering commitment to their cause. Sultana's reliance on relationships and the support of friends and supporters help her navigate through setbacks and challenges, reinforcing her determination to continue the fight.
The Power of Laughter
Amidst the hardships and trauma, the healing centres have become a source of laughter and joy for Rohingya women. The sound of their laughter is a testament to their resilience, triumphing over fear, grief, and shame. Each moment of laughter represents a step towards reclaiming their lives and embracing a brighter future.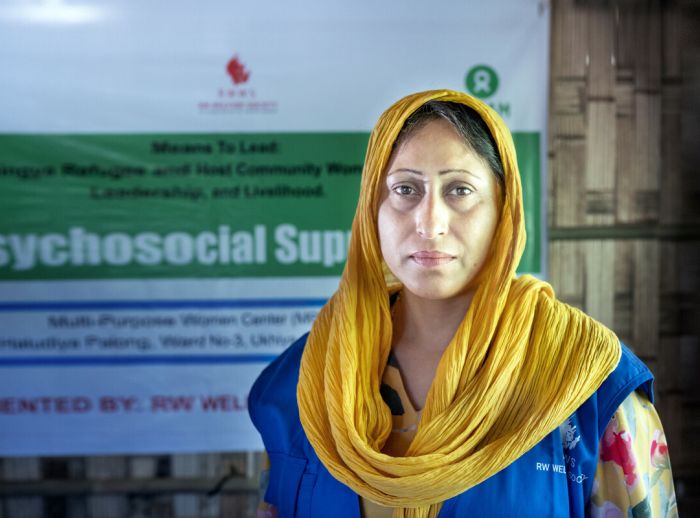 Razia Sultana and the RWWS are beacons of hope in the Rohingya refugee crisis. Through their tireless efforts, they empower women, foster resilience, and promote unity.
While the challenges are immense, their work signifies a step forward in creating a more equitable and inclusive society.
As Sultana continues her fight, she reminds us all that progress may be gradual, but there is no turning back. Together, we can support these endeavours and help build a future where every Rohingya woman's laughter resonates with the power of hope.