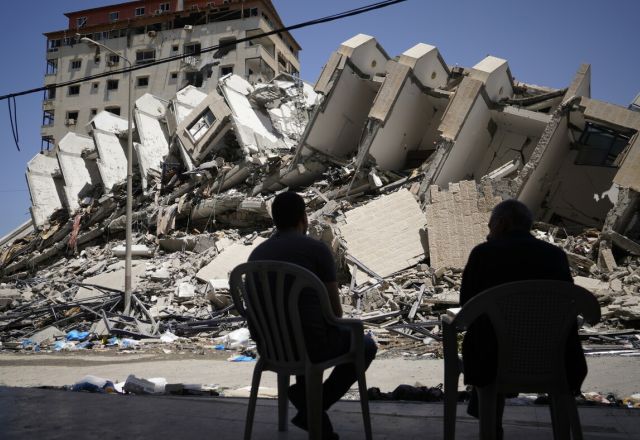 Palestinian are being deprived of their rights including land ownership and subjected to cyclical and
disproportional use of military force.
Problem
Failure to address the root causes of conflict between Israelis and Palestinians fuels more distrust,
violence, restrictions on mobility and economic activity, and military solutions. Which disproportionately impact the security, well-being and rights of the Palestinian people.
Action
We need to keep up the pressure. Do not let the world forget Palestine. We commend the Irish
government for its condemnation of violence in Israel and the Occupied Palestinian Territories and urge it, bilaterally and through the multilateral system, to maintain its role as a critical advocate for the protective needs and rights of the Palestinian people.
The people of Palestine
Among those who fled their homes during the Israeli airstrikes and shelling were Nael and his young children. Along with others, they took shelter in UNRWA school, leaving themselves at risk of contracting Covid-19.
Days after the ceasefire, around 100,000 Palestinians displaced by the bombing were attempting to return home. But even if their homes were still standing, life for them would not be normal. 
It turns out that in the days after the fighting ended, 400,000 people had no access to regular water supply. Eleven days of bombardment devastated electricity and water services and severely impacted the three main desalination plants in Gaza city.
Water was doubly important during this critical phase of the Coronavirus pandemic, to help people limit the spread of Covid-19.
Addressing the Crisis
The international community must step up its efforts to address the water crisis in Gaza. Immediate action is needed to restore and repair damaged infrastructure, ensure access to clean water for all residents, and support the healthcare system's ability to respond to the pandemic effectively. Aid organizations and NGOs have a crucial role to play in providing emergency relief, including water, sanitation, and hygiene supplies.
Long-term Solutions
While immediate relief is necessary, long-term solutions must also be pursued to ensure Gaza's water security. This includes investing in sustainable water management, promoting water conservation practices, and supporting the development of alternative water sources. Cooperation between all relevant stakeholders, including international bodies, governments, and local communities, is vital in securing a better future for Gazans.