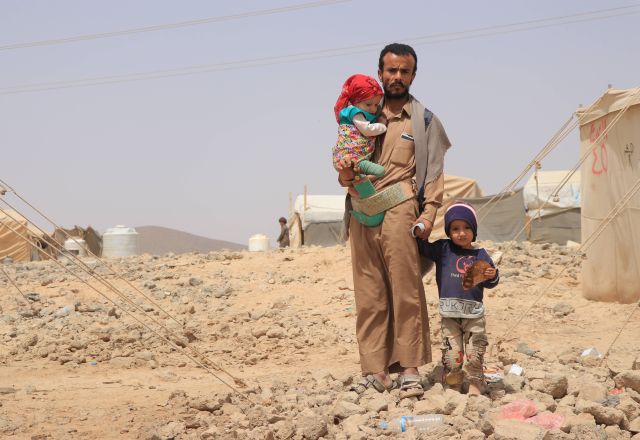 After eight years of conflict in Yemen, thousands of innocent civilians have been killed and over four million people have been forced from their homes.
Men, women and children are starving. Half the population are facing acute levels of food insecurity and 2.3 million children under the age of five suffer from acute malnutrition. The country is ominously close to famine.
Please sign our petition and demand that our government use their influence on the international stage to end the world's worst humanitarian crisis and the unimaginable suffering of the people of Yemen. 
As a member of the Stop Starving Yemen Campaign, we will update you on the progress of the campaign and call on you at key moments where you can take action to help those facing humanitarian crisis.
Dear Minister for Foreign Affairs and Trade,
The people of Yemen are not starving, they are being starved. After nine years of conflict, thousands of innocent people have been killed and the UN have stated that Yemen is speeding towards a famine.
This crisis is entirely manmade and all parties to the conflict can and must resolve it, including by ending the blockade on food and aid imports.
The Irish government has condemned the attacks on Yemeni people .  Let's continue to use Ireland's influence within the international community to call for:
An end to the blockade and unimpeded access for imports of life-saving aid, including food
Inclusive peace process that prioritises the needs, rights and dignity of the people of Yemen