2 mins read time

Published:

14th June 2021
As monsoon season looms, Oxfam staff in Cox's Bazar must prepare for the worst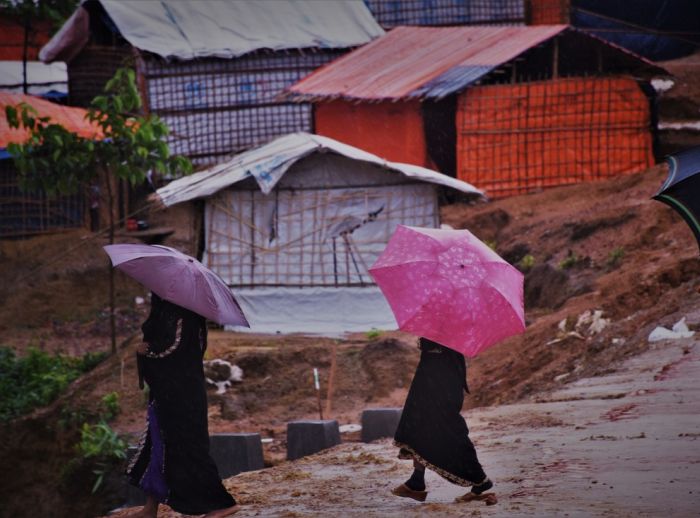 Last year's monsoon season in Bangladesh resulted in catastrophic floods which left one quarter of the country underwater. Almost 1.3 million homes were damaged, hundreds of thousands of people were displaced and hundreds more died.
In the Rohingya camps of Cox's Bazar, which are home to nearly one million people, more than 100,000 people were affected by the floods. Dozens were injured and 14 people died.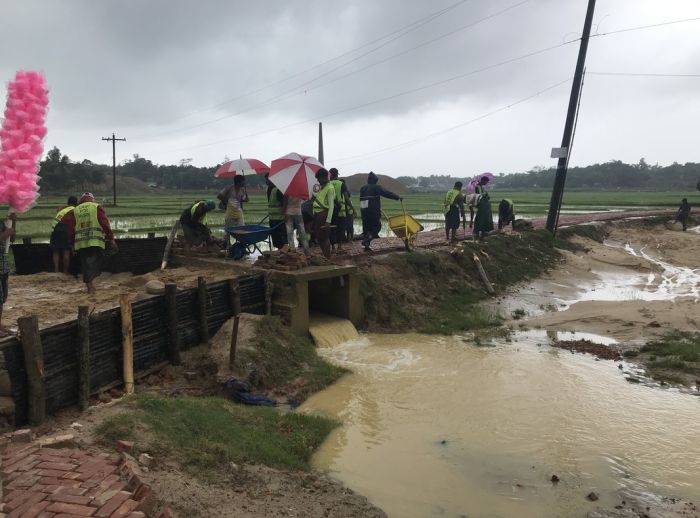 Heavy monsoon rains can cause landslides and floods, resulting in latrines overflowing with filthy water. As this dirty water flows through the camps, it contaminates everything in its path – including sources of clean water. The result? The spread of deadly diseases such as cholera and typhoid.
The threat of this year's monsoon season combined with Covid-19 means that Oxfam staff have to be more prepared than ever. But given the crisis upon crisis that has befallen families living in Cox's Bazar over the past year alone, they will have to plan for the unexpected.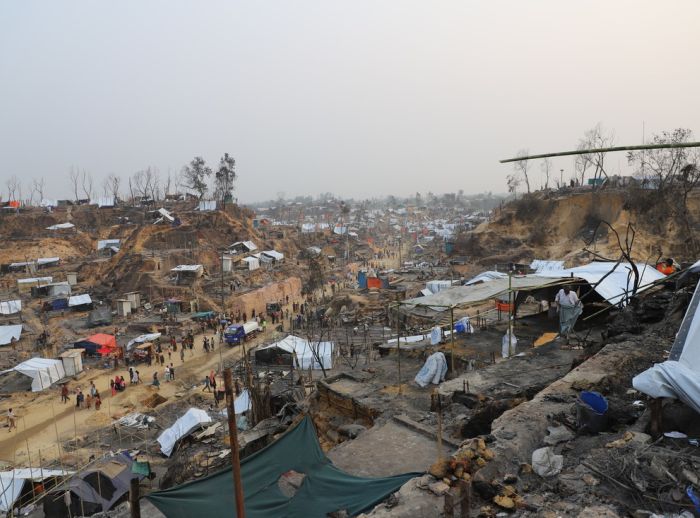 Crisis upon crisis
After all, less than three months ago, a huge fire engulfed four of the refugee camps, separating children from their parents. The fire ripped through the camps at an unimaginable rate, turning 48,300 people's homes to molten ash and soot.
Food, toilets and water stations were destroyed in the blaze – the same water stations that could help families protect themselves from Covid-19.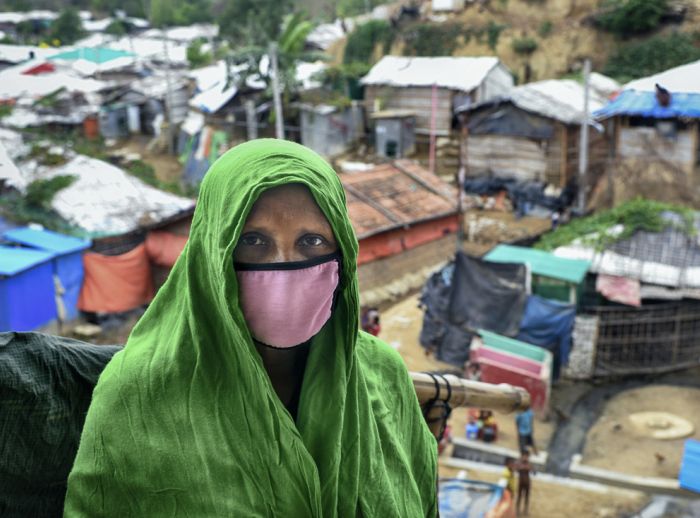 Oxfam's response on the ground
As this summer's monsoon season looms, our staff will be ready to provide hygiene kits to keep disease at bay. Each kit contains soap, a bucket with a secure lid to keep water clean, detergent, jugs for washing when there are no taps, and sanitary products for girls and women. These simple items are a matter of life and death for families in Cox's Bazar.  
Our staff will also be preparing to build new water stations and toilets to keep countless children and their families safe from infection.
Families living in Cox's Bazar have already survived three monsoons. With your support, we can and we will protect them from the elements once more.